I recently purchased a new lens and haven't had a chance to try it out all that much on Raleigh yet, but I have managed a few shots here and there.
Here's a zoom all the way down Fayetteville Street from the south end. Its not the clearest image because the heat rising off of the ground really distorts the objects at a distance.
Here's another shot up close from the Boylan Ave Bridge.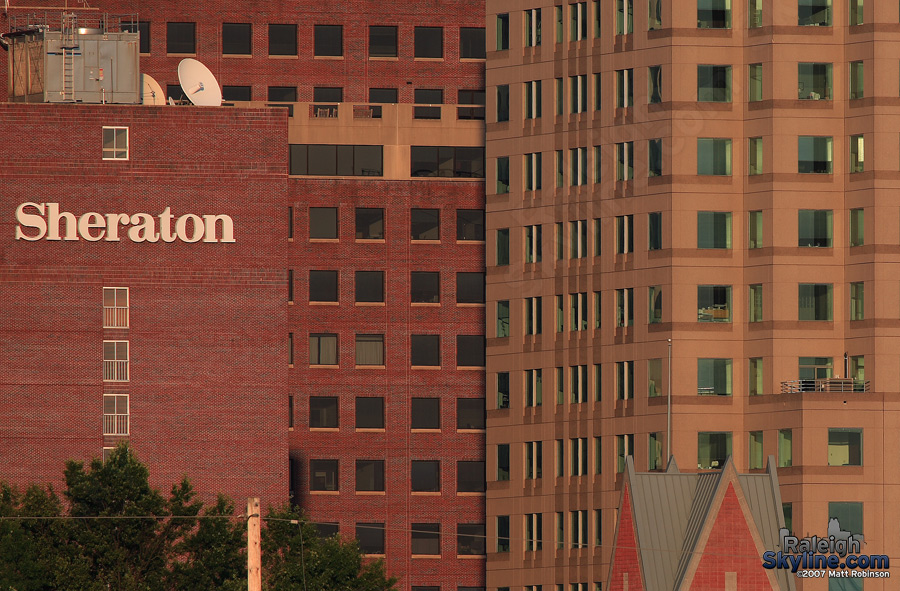 For those curious, the lens is a Canon EF 100-400mm F4.5-5.6 L.
Comments
Ernest Pecounis says:


June 23rd, 2007 at 12:33 pm (#)

So, this is how 400mm feels 😆 Enjoy your new lens, Matt. You certainly looked very happy the day you bought it and I have been very anxious to see photos taken with your Canon EF 100-400mm F4.5-5.6 L. In your hands, this great piece of equipment can produce miracles. Thanks for the photos.

Matt K says:


June 28th, 2007 at 10:05 pm (#)

Well, with a new lens, maybe we'll see a June photo gallery update. Or an early July one? lol

I just wanted to say that I like the special "lab version" of the Raleigh Skyline logo. The addition of the cranes in the skyline logo are subtle, but man, are they ever appropriate! I guess someday down the road we're all going to say that Raleigh isn't the same without all these cranes towering over downtown anymore? 🙂
Leave a Comment