The DirecTV blimp drifted over Raleigh this past weekend providing aerial coverage of the RBC Center, which played host to a portion of the first and second rounds of the 2008 NCAA tournament. During the games, Jim Nantz provided mind-blowing facts about Raleigh, such as Fayetteville Street was named after Fayetteville (I think he listened to one of the early podcasts to get that information). Here a couple shots of the blimp:
Too bad they couldn't broadcast the games on there.
The pod at the base of the Blimp.
Basketball fans were welcomed by Raleigh.
It wasn't easy to juxtapose the blimp with anything Raleigh related- the Block S will do.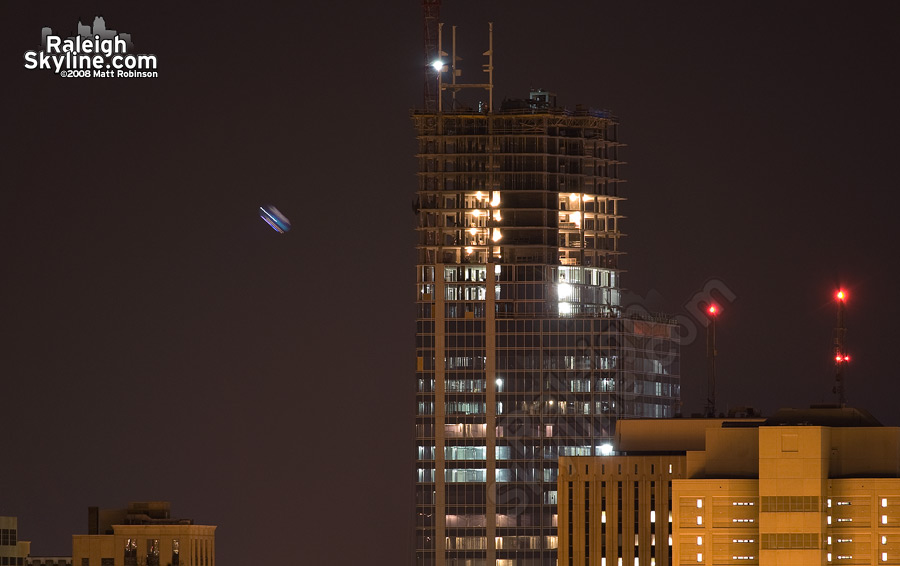 Keeping with the theme of the site, RBC Plaza and the hovering blimp at night.
Bonus: The early stages of the RBC crown are in place.
Comments
Leave a Comment