Construction workers await the first piece in the morning sun.
RBC Plaza ready for its crown.
Unidentified helicopter monitoring the event.
Making final adjustments.
Removing the temporary wheels.
It begins to rise.
Standing up.
Up it goes.
Near the top.
Almost there.
A different angle.
Southeast corner goes first.
3 other similar pieces will rise, and finally the spire.
3rd Crown Piece
3rd section lifting.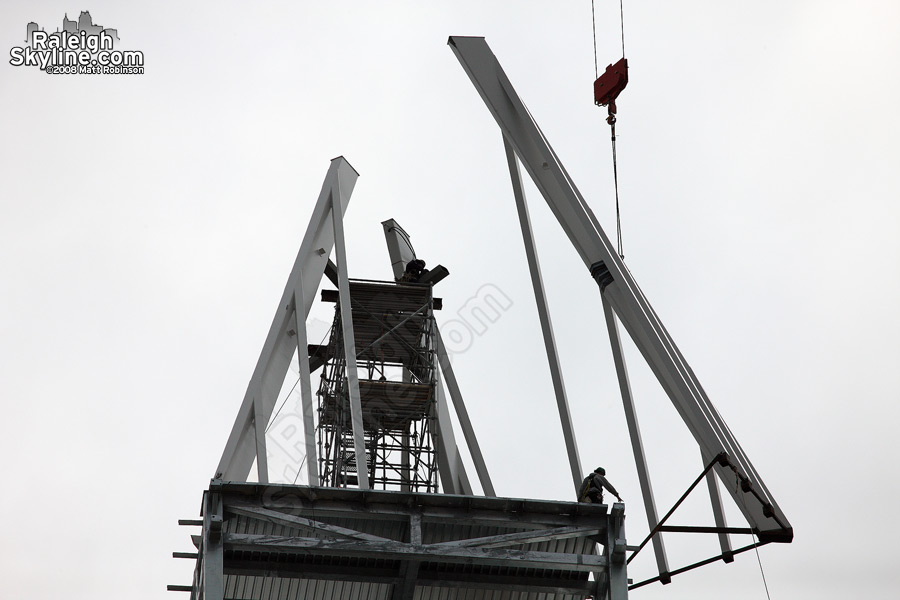 Comments
Leave a Comment