The spire atop the crown of RBC Plaza has finally been put into place, topping out the building and accepting all challengers at 538 feet.

RBC Plaza and Two Hannover Square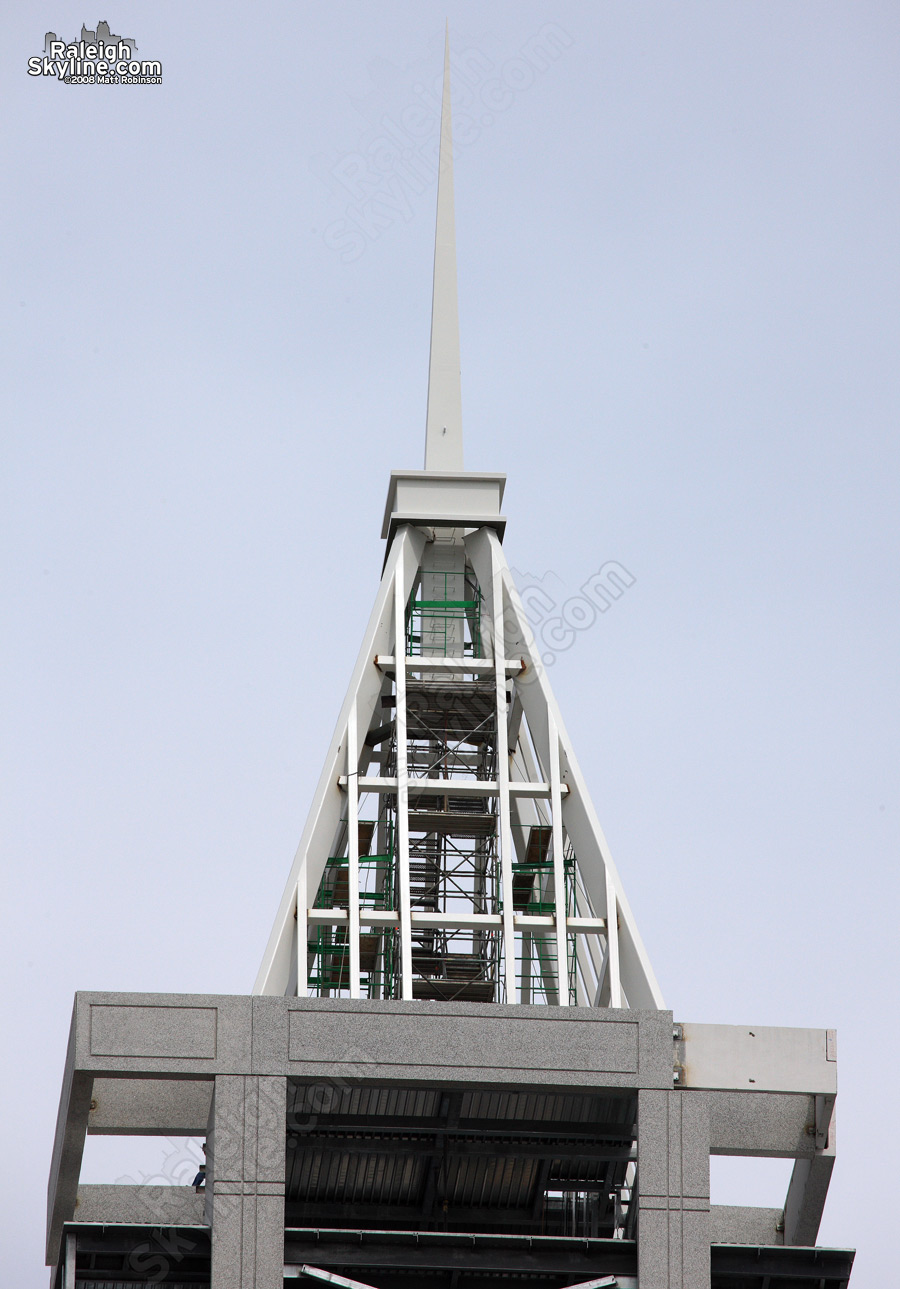 Close up of the spire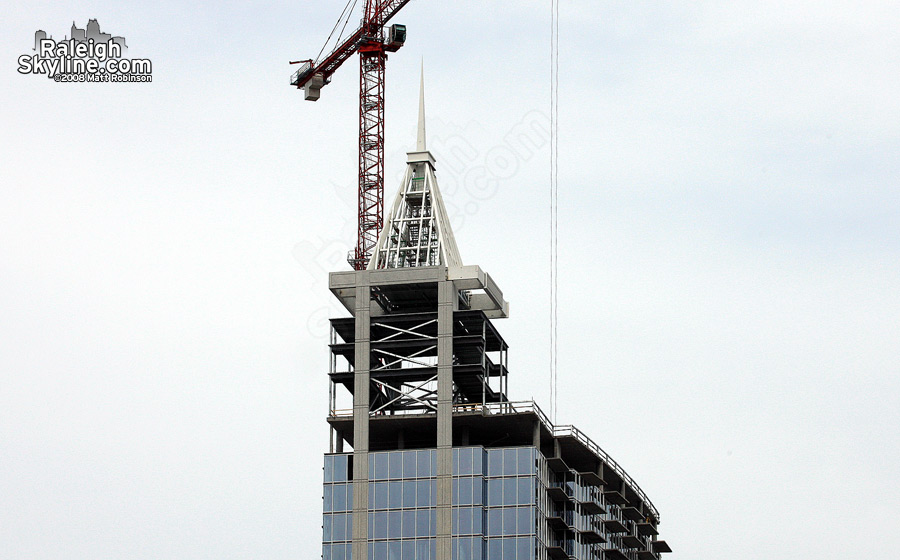 Another angle



South Saunders view


Comments
Leave a Comment
Want to use RaleighSkyline.com photographs for commercial purposes? Please see the
image licensing page
.