A quick series for the 2009 Christmas Season. See you next decade!

Ice skating at winterfest at City Plaza in downtown Raleigh



Christmas lights on Fayetteville Street with the State Capitol



Raleigh Memorial Auditorium at Christmas



RBC Plaza



Christmas tree at Two Hannover Square



Two Hannovers and One Progress



Red and Green light towers on Fayetteville Street in Downtown Raleigh



Tilt/shift ice skaters



Buildings along Wilmington St



Ice rink at Downtown Raleigh Winterfest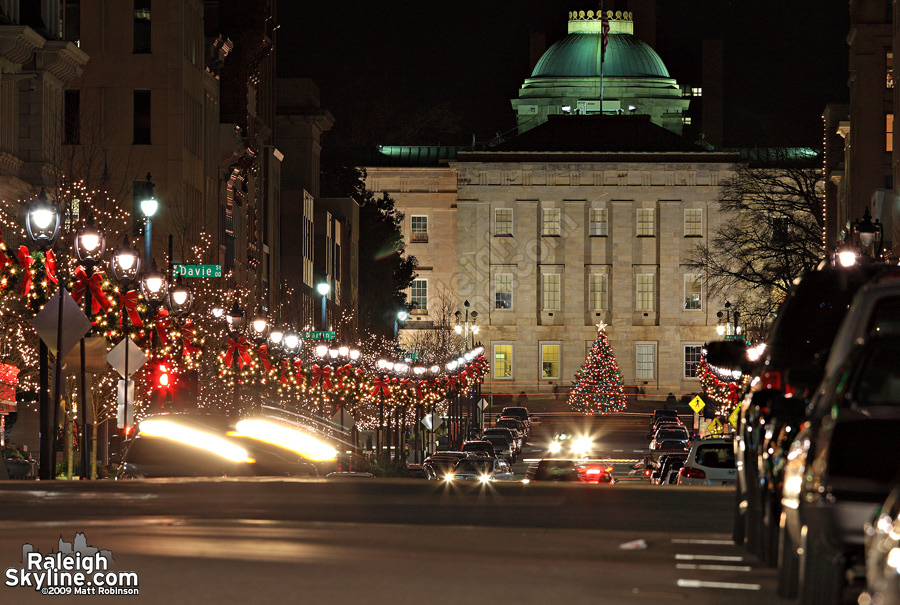 Christmas on Fayetteville Street in Downtown Raleigh



Happy Holidays!



Equipment used to capture photographs in this series: Canon EOS 1Ds Mark III Canon EOS 5D Mark II Canon EF 15mm f/2.8 Fisheye Canon EF 17-40mm f/4L Canon TS-E 24mm f/3.5L II Tilt-Shift Canon EF 50mm f/1.8 Canon EF 100-400mm f4.5-5.6L Manfrotto by Bogen Imaging Super High Camera Stand – 24 feet
Comments
Leave a Comment
Want to use RaleighSkyline.com photographs for commercial purposes? Please see the
image licensing page
.